Breast Cancer Screening Melbourne
Common problems with breast cancer screening accessibility
Several parameters to do with breast cancer screening prevents timely treatment. For accuracy in diagnosis, the best thing you can do for yourself or your partner is to understand what the early warning signs and symptoms of breast disease are. Going for a breast cancer screening in Melbourne is a great way to keep on top of the condition of your breasts. But there are many flaws in the system that are currently underpinning late diagnoses for women. When it comes to your breasts, the best thing to do is to familiarise yourself with the look and feel of your breasts. By paying attention to the changes yourself you will be more likely to discover any issues.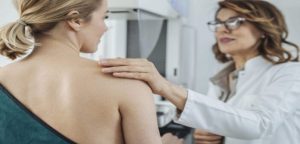 Breast Screening
Melbourne breast screening practices have been known to undermine women and even turn them away when they are raising concerns about symptoms of breast disease. Dr Nicole Yap is working to reform breast screening practices in Australia and eventually the rest of the world. She understands from years of experience that there are many flaws in the system, and within breast cancer screening clinics in Melbourne.
Read this list of Breast Cancer screening methods in Melbourne to understand the different types of screening methods:
Mammogram
This breast screening technique is a low radiation x-ray that detects small changes in breasts that are not able to be picked up with a physical examination.
Ultrasound
Usually a mammogram will be followed up with an ultrasound, which uses sound waves to create a detailed picture of the breast for examination.
MRI
Breast MRI is a more effective way of detecting breast cancer, with a much higher accuracy reading. You might seek an MRI if you are at high risk of breast cancer or if you have already found cancerous cells and need to find out more. Generally this is the preferred scanning method for accuracy with screening.
If you need breast cancer screening in Melbourne, contact Dr Nicole yap now.