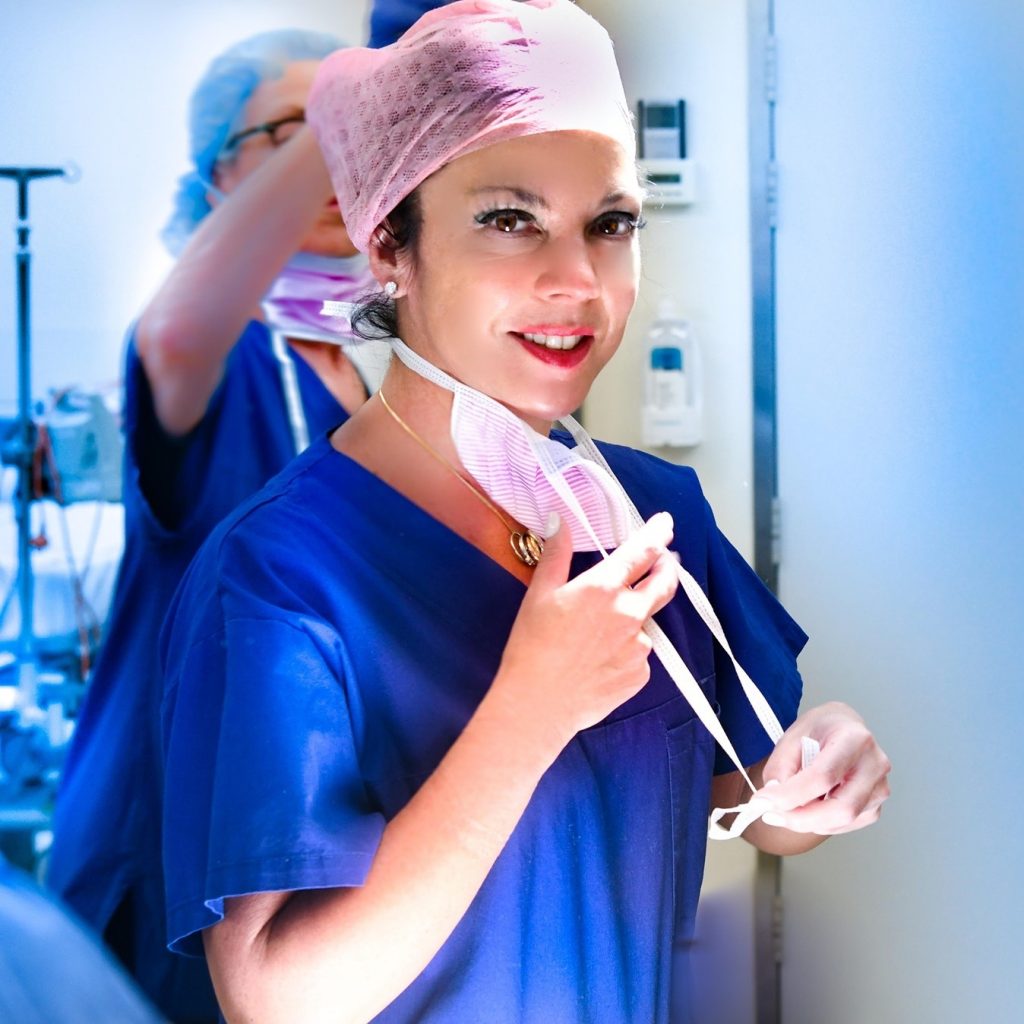 Dr Nicole Yap is a leading expert in breast and skin oncoplastic surgery in Australia and is one of the few practitioners in Australia who specialises in the dual practice of tumour removal with breast reconstruction.
Dr Yap has trained in plastic surgery and completed her fellowship in general surgery. This allows her to combine cancer treatment of the breast with plastic surgical techniques, often in the same surgery, resulting in an aesthetically pleasing outcome following cancer surgery.
Dr Yap's technique has led to her being voted finalist in My Face, My Body awards in categories – Best Practice, Best patient experience and Best Aesthetic Practice. Additional training at the European Institute of Oncology, Milan, and participating at the Breast Oncoplastic Workshop Royal College of Surgeons, London, has enhanced Dr Yap's work. Furthermore, Dr Yap has honed her skills by working with leading Specialist Breast Surgeon, Dr Krishna Clough at the Clinique Bizet in Paris, and more recently with Dr Emmanuel Delay at Leon Berard cancer centre and Clinique Charcot.
Among numerous appointments, Dr Yap has held the following positions: Deputy Chair of the VRC of the Royal Australasian College of Surgeons, The Royal Australasian College of Surgeons Representative on the Cancer Council Victoria, Medical and Scientific Committee, AMA Councillor, President of The Australian Chinese Medical Association of Victoria, Board of Pink Hope, Vice President of the Medico-Legal Society of Victoria
Dr Yap's cultural background is Chinese/Malay on her father's side and Irish on her mother's. Her Great Grandmother and Grandfather were beheaded during the Cultural Revolution in Beijing, while her grandfather escaped to Malaysia. Dr Yap's father was born in Malaysia as 1 of 9 and was the first of his family to travel to Australia to study, without the support of any friends or family. He completed year 11 and 12 at Wesley and went on to study Pharmacy in University. After graduating, despite the white Australia policy, Dr Yap's father worked as Deputy chief Pharmacist at Royal Melbourne Hospital and then for 35 years as Director of Pharmacy at Royal Women's Hospital. Chinese culture was very strong whilst growing up, celebrating Chinese New Year, Mid Autumn Festival and anything that involved home cooked Chinese food.
Dr Yap's mother was a Dental Nurse prior to becoming a mother to her two children. During her childhood Dr Yap she spent time on her family farms, where she learnt to drive the tractor at age six whilst her grandfather fed cattle from the trailer. Her grandfather had an amazing mind and taught Dr Yap times tables and different cloud types by age seven.
Dr Yap's interest in surgery began in Year 10 on work experience with the anaesthetist team at the Royal Women's Hospital, where she witnessed triplets being born by caesarean. That's when Dr Yap knew she wanted to be a surgeon.
Dr Yap began playing piano in year 2, achieving a concert standard diploma in year 10 and winning a scholarship at the Conservatorium of Music, Melbourne University. Dr Yap achieved AMEB grade 8 in violin and played in her own quartet as well as moving on to Doug Heywoods Camerata orchestra after leaving school.
Dr Yap is a qualified pilot, training at the Royal Victorian Aero Club Moorabbin where she gained her pilots license. She is a keen cyclist, training every week and is currently training for the Around the Bay Classic. Dr Yap began skiing in university and now travels to the slopes in Japan, Europe and the USA every year. Furthermore, she is skilled at sailing, obtaining a Yacht master sailing certificate from Sandringham Yacht Club.
Dr Yap is passionate and committed to leading change and saving lives. There's no doubt Dr Yap is highly skilled and dedicated to her patients' specific needs. And regularly donates her time to speak at professional seminars, corporate and women's events.
Dr Yap currently practices from St Vincent's, Epworth, Holmesglen Private, Reservoir and Mulgrave Private.
For more information or to make an appointment today, please visit www.drnicoleyap.com.au.
Dr Yap is available for media interviews upon request.
For all media enquiries, please contact: Belinda Visser, bella PR mb. 0431274169 e. belinda@bellapr.com.au