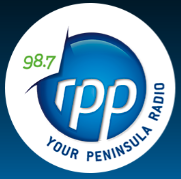 Interview Transcript:
Brendan Telford:
Just on five minutes past the hour of 11 o'clock here in the Bendigo Bank studios, Brendan Telford with you all the way through until two today. You are tuned up to your local radio station, RPP FM. Two frequencies, 98.7, 98.3. We're streaming online as well. And if you haven't done so already get to our social media, check out our TV applications as well. Let's cross to our first guest, one of our favorites here at RPP FM, Dr. Nicole Yap, international Women's Day festival coming up at the weekend also, of course, Dr. Nicole Yap our Australian Breast Cancer Care Center founder as well. Dr. Nicole Yap, welcome once again to RPP FM.
Nicole Yap:
Good morning, Brendan. Good to see you.
Brendan Telford:
Lovely that you can join us and thank you very much, indeed, for enjoying and joining us on our inaugural first show of 2022. It's a thrill that you're there with us.
Nicole Yap:
Oh, I love speaking with you. And there's so many exciting events coming up, especially down on the peninsula.
Brendan Telford:
It is indeed, but you are going to be investing pretty heavily in The Pig & Whistle in the next couple of days. One of our favorite horns down here tell us what's happening for you International Women's Day.
Nicole Yap:
Yes. So on Sunday, the 6th of March at the Pig & Whistle, which has great environments around it, because it not only is based on an English pub, but it has beautiful grounds with a vineyard and associated wine tasting as well as they make jewelry on site. So they have now a She Shed, and they invited to me as part of the Australian Breast Care Center to come and talk about women's health, which I think is super important, especially in the younger age groups, which seem to be not noted by both the media and the government and or unfortunately some of the primary caregivers. So it's a good way of coming with the family, because it's going to be a great family event with lots of activities for the children, including a puppet show and creative arts and music.
Nicole Yap:
And I'm going to be slotted in amongst all that sitting next to the jewelry making group, which is JUMP Jewelry. And I'll be talking about ways to deal and prevent major issues with cancer in those women under the age of 50. So what to look out for, how do we approach breast health, and a variety of other methods, which is super important because we need to invest in health because we need to look after our families. And if you don't have somewhat a healthy mother, then it'll will be an unhealthy family environment.
Brendan Telford:
Indeed. We're speaking here to Dr. Nicole Yap founder of the Australian Breast Care Center. Nicole, I'm really surprised actually, that given the amount of awareness about breast cancer, that you are really having to take this message up to this younger cohort. I mean, what's going on here? What's the disconnect and why aren't they understanding that they have a responsibility, as you say, not only to themselves, but those that love them.
Nicole Yap:
Well, currently right now in the Western world, one in seven women will develop a breast cancer. That means you will know someone within your family or friends that will have had a breast cancer. But what people don't realize is that just on 23% of these women will be under the age of 50. Now, currently the government suggests that people should be breast screened from the age of 50. So it's in the minds of everyone. Oh, it should be okay. I should be okay until I get to 50, because it's drummed into them "must get breast screen at 50."
Nicole Yap:
What they don't realize is there is a large percentage of women that do develop problems. And the problem with that is that when they do develop it in younger age groups, it tends to be biologically more aggressive and therefore the prognosis or the lifespan of the patients, or the woman that has developed these plans, that if they don't seek help early is decreased. And so trying to get people to be aware of any breast symptoms they may have, to be aware of their family history and talk to their GP about this. And if they're not happy with the response from their GP, seek a second opinion.
Brendan Telford:
Speaking here to Dr. Nicole Yap and ahead of the big event up at The Pig & Whistle up at Main Ridge on Sunday, 6th of March gates open at 10:00 AM. Nicole, this is a very profound message that you have, of course. And I know that you certainly reach out to this younger crew. It's going to be interesting, is that not for you to be able to get that message out in a festival circumstance, how are you going to do that? How do you reach out to the crew when they're up there at The Pig & Whistle?
Nicole Yap:
Well, I'm interspersed in between a few things in the She Shed is when the talk is going to occur. And that also is surrounded by a number of extremely fabulous music talent. And I think just the people coming to watch the music talent, they'll have to listen to me beforehand. So by default, they'll listen, perhaps. I also have a stand outside, which we'll hopefully be showing the film episodes that I have created with my patients to try and get the message across, because of course, most people just listen to me and I'm a professional, they think, "oh yeah, this is just going on and on.' But if they listen to the people that have truly been through the experience and listened to how they sought help and what they did, I think that's really important. So as part of the Australian Breast Care Center, that's why we developed these episodes, so it talk about a few things.
Nicole Yap:
So some of these women have actually had symptoms in their thirties. They were disregarded by their GP because, "oh, you are too young to have a problem. It's probably hormonal. It's probably due to the fact your breastfeeding. That's why if you're breastfeeding, it could be a block milk duct, for example." Well, yes, most of the time that's correct, but some of the time it isn't. So I am trying to say, "look, if you do have this problem, don't assume it's nothing. You must go get it investigated. And then until it has been properly investigated and shown and proven to be, yes, it's a block milk duck or its due to hormonal changes, then only can you walk away."
Nicole Yap:
Because the patients that I've seen and a lot of in their thirties, unfortunately, that's I showcased in the film, they are saying they came because a friend of theirs developed a problem and they became more alert to their breast health and then sought advice. So instead of having a friend, you've got me as a friend, I'm the friend that you listen to and then you go and get the stuff checked. And that's how I've decided, because not everyone has a friend with breast cancer. So therefore I'm trying to be the friend
Brendan Telford:
Indeed. And how would people reach out to you specifically if they really enjoy your message Dr. Nicole Yap? Yeah. How do they go about getting in touch with you?
Nicole Yap:
Well, they can number one, look me up on my website, drnicoleyap.com.au. And then they can ask their GP if they feel the need that there's something really important that they need to seek help. They can get a referral. And if they get a referral to see me, and it's something really important, I get people in as soon as possible within the time that they call my room. So I based at a variety of rooms for the peninsula. I'm at Holmesglen, which is in South Road Moorabbin, but also at Mulgrave, Epworth and St. Vincent's, the more or less the office epicenter will be sent B. So you call one number and we just ask "where would like to be seen?"
Brendan Telford:
I think it's absolutely fantastic that you're taking this message out and about into a festival environment like this as well. Obviously you're totally committed to this message. And as I said, you're going to be sharing the stage in the shared theater on the day with Tanya George, and also one of our dear friends here at the radio station, Maxwell's going to be there at Heidi Louise as well. I mean, there's some pretty profound musicians in the age and the demographic that you, of course your message is appealing to.
Nicole Yap:
Yes. And I think that's super important and why not combine medical message with the arts? I mean, I love the arts. They all put me to shame with singing, but I can play the piano.
Brendan Telford:
Good. And I'm sure you would be absolutely totally profound on the piano as well. And I think the message is just going to be so very, very important. And really this is just a fantastic and very creative way of taking this terribly important message out, as you say, not only to prospective patients, but also their families and loved ones as well.
Nicole Yap:
Yes. And I think it's also important. It's not just for women. I think men also need to hear it because they're usually the ones that push the women to do something. Most women put themselves last and look after their family first. And I think this is important that you don't put yourself last, you go and seek some advice, and then you can put your family first.
Brendan Telford:
Well, if you would like to hear more and meet in person Dr. Nicole Yap she's going to be out at the international Women's Day festival happening at the Pig & Whistle up at Main Ridge. Gets underway 10:00 AM this coming Sunday all the way through until three. And as Dr. Nicole Yap was saying, there's going to be all sorts of things up there. Pottery classes, tarot readings, yoga on the lawn and live entertainment as well. Plus you get to meet Dr. Nicole Yap, founder of the Australian Breast Cancer Care Center as well with that very profound and hugely important message. Dr. Nicole Yap, thank you so much, indeed, for joining us again today, Nicole.
Nicole Yap:
Thank you for having me on your show.
Brendan Telford:
Wonderful. This is RPP FM. It is coming up to 15 minutes past the hour of 11 o'clock.