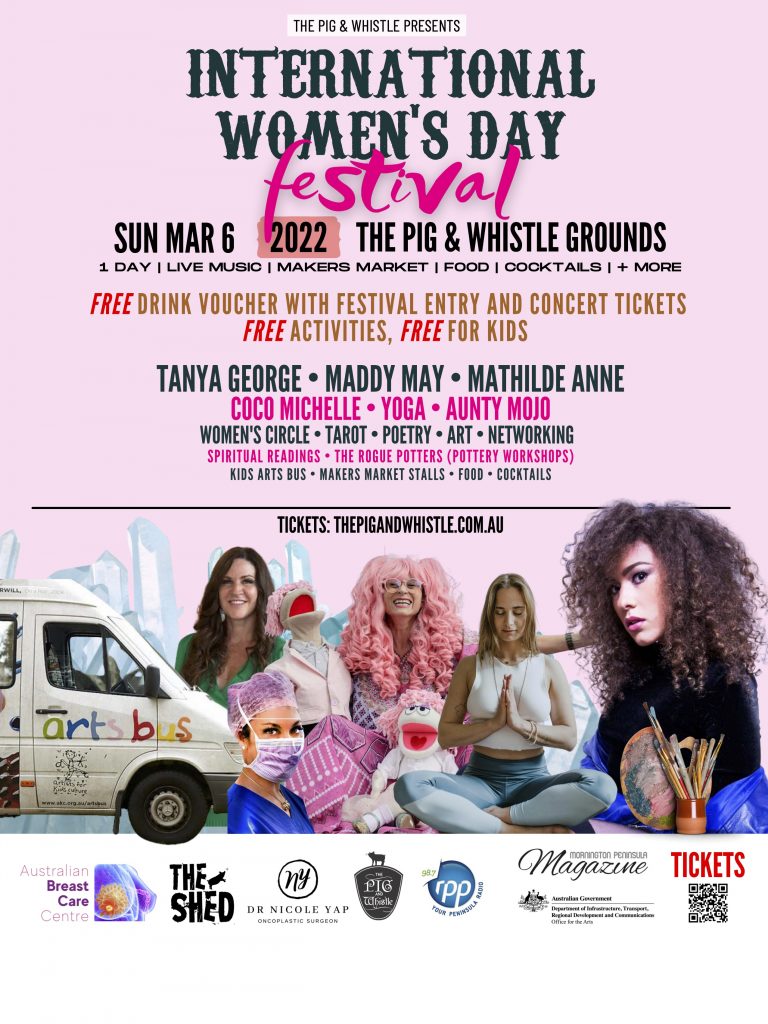 I am woman, hear me roar!
 
The International Women's Day Festival is back in Main Ridge. This Sunday from 10am, the Pig & Whistle are hosting their annual family friendly festival and a line-up of breathtaking talent, creativity and wellness. 
 
My not for profit foundation, The Australian Breast Care Centre, is partnering with this cause driven event. 
 
I will be speaking live at the event at 1.45pm in the She-Shed about my journey as a female in a traditionally male dominated industry – but I'll at the festival all day to talk individually to women (and men) about how they can empower themselves, promoting awareness and providing education about the different types genetic testing – especially for women under 50 years of age. 
 
Get down to the Pig & Whistle this Sunday (6th March) to advocate for gender equality and together we can #BreakTheBias!!
 
Click the link below to purchase tickets and get a FREE drink too! ?