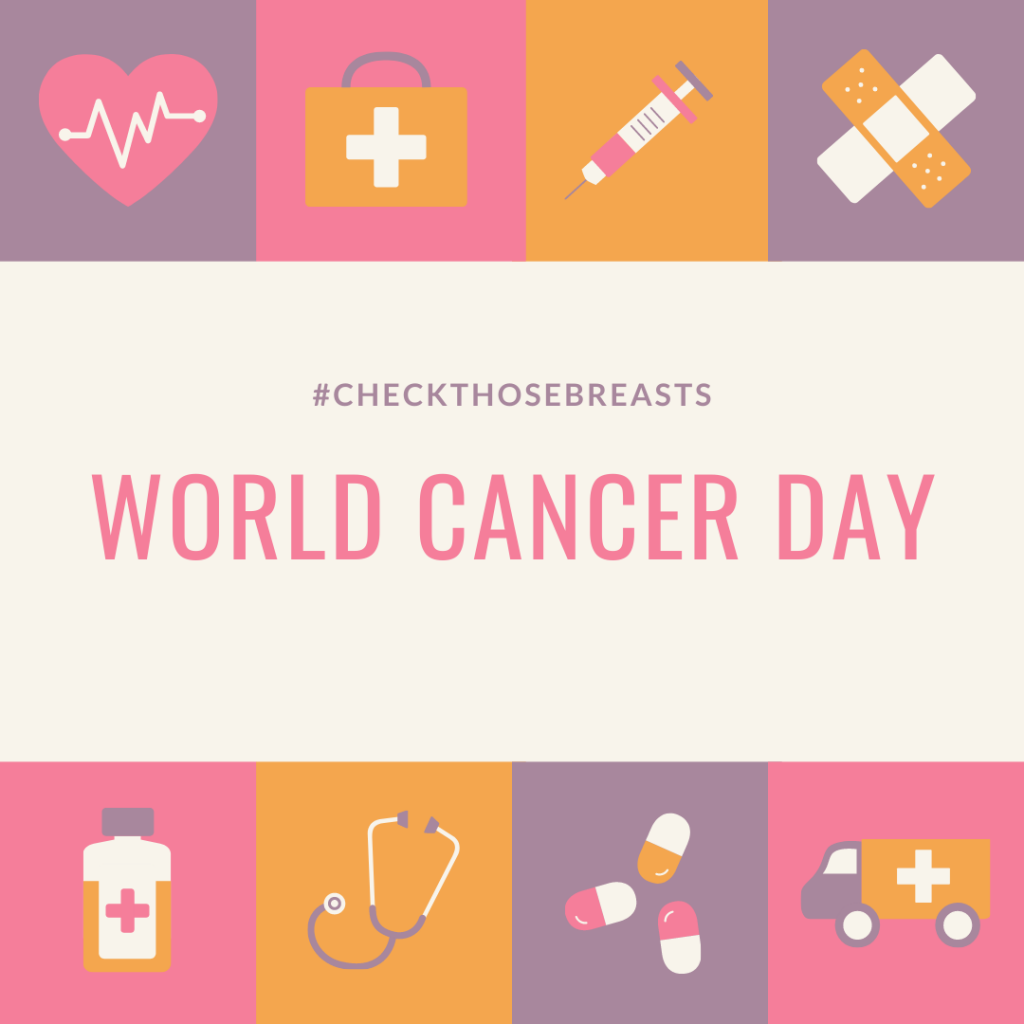 Media Statement, February 2022

World Cancer Day is an international day marked on 4th February to raise awareness of cancer and to encourage its prevention, detection, and treatment.

There are MORE Breast Cancer genetic risks than BRCA 1 and 2
Bra Ovo is a MORE comprehensive test. Testing for up to 12 genetic risk factors.

Make Genetic Testing Your New Year's Health Resolution

Those with a family history of Breast Cancer are usually aware of the risks of the BRCA1 and 2 genes, however these are just TWO of the known risks.

There is now a new, more comprehensive genetic test, BRA OVO that tests up to 12 genetic risk factors for breast and ovarian cancer. This breakthrough in testing is helping those at risk to get early treatment.

The Royal Australasian College of Surgeons representative to the Cancer Council Victoria, Dr Nicole Yap, has seen first-hand the benefits of this lifesaving test.

Dr Nicole Yap, encourages people with a family history of breast and ovarian cancer to consider taking the more comprehensive BRA- OVO Genetic Test.

"As with all Cancers, better diagnostic testing can mean early intervention, better treatment and better outcomes for patients and their families"

"Breast cancer affects 1 in 7 women and is the 2nd leading cause of cancer death in females"

"20% of women diagnosed with breast cancer are under 50 years of age"

Bra Ovo genetic testing identifies the 12 most common genetic mutations- including BRCA 1 and 2, which increase the risk of developing breast and/or ovarian cancer in the individual's lifetime. Most individuals with these mutations will develop breast cancer at a much younger age.

Dr Nicole Yap is Melbourne based Specialist Breast surgeon and is the founder of Australian Breast Care Centre. www.drnicoleyap.com.au

For more information and Interviews with Dr Nicole Yap, please contact:
BELLA PR Belinda Visser ph: 0431 274 169 e. belinda@bellapr.com.au

WHO SHOULD GET BRA OVO GENETIC TESTING?

People who have any of the following:
a. Family history of breast cancer in 1st or 2nd degree relatives
b. Family history of ovarian cancer in 1st or 2nd degree relatives
c. Family history of male breast cancer
d. Are of Ashkenazi Jewish decent

THE PROCESS YOU NEED TO FOLLOW:

1. Obtain a GP referral to a Breast Specialist with an interest in Genetic testing.
2. Consultation with Breast Specialist and referral for blood test for either BRCA 1/2 or Bra Ovo depending on family history, at either Dorevitch or Melbourne Pathology collection centres
3. After 3-4 weeks, consultation with breast specialist for result.
4. Action according to result

– POSITIVE – Preventative surgery or increased breast surveillance.
– NEGATIVE – doesn't necessarily mean there is NO genetic mutation but rather it was not in the test. Must still adhere to strict surveillance protocol.